Comedian Relangi  Birth Anniversary
Published On: August 13, 2021 | Posted By:
ivs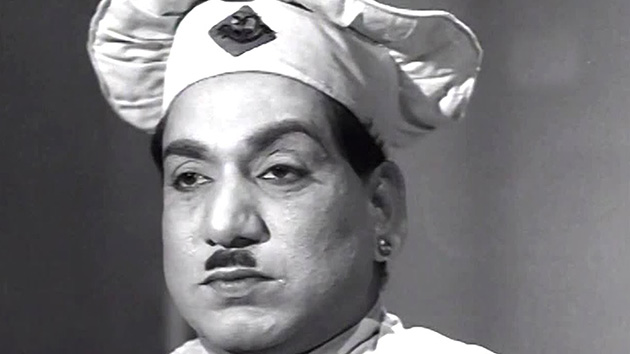 Comedian Relangi  Birth Anniversary
Relangi Venkatramayya  born in Ravulapalem village,Near Tadepalligudem Town, in East Godavari district of A P on 13th of August 1910.
Today being Relangi birth day,businessoftollywood.com salutes at this king of comedy on his 111th Birth Anniversary
He started his professional career as Harikatha Describer.
He developed passion for acting in Stage plays even in female characters. This interest of action in him made him as an assistant to the great Producer/Director C.Pullaiah.
Major breakthrough in his film career was with the film "Vindhya Rani" directed by C.Pullaiah released in the year 1948. Then came his movie "Keelu Gurram" an A N R Starrer.
In the Film "Maya Bazaar" his action as Uttharakumarudu is simply marvelous especially in the song sequence" "Oho Sundari Neevanti Divya Swaroopamu Yendendu Vethikina Ledu Kadha" with Savitri.
"Kaseeki poyanu ramahari ganga theerthammu thecchanu ramahari" song sequence of Relangi with actress Girija in the film "Appuchesi Pappu koodu" is a proof of excellence in comedy presentation of Relangi.
"Sarada sarada cigarettu idi doral thragu Bal cigarettu…Kampu Kottu ee cigarette deenni kalchakoyi napai vottu" a song sequence of Relangi and Girija in D.Ramanaidu's first film "Ramudu-Bheemudu".Superb lyrics penned by Kosaraju were tuned by Pendyala and Relangi lived on the celluloid with best comic action.
He has acted and produced the film"Samajam" directed by Addala Narayana Rao in the year 1960.
Whenever Relangi appeared on screen there used be roars from the crowd in theaters. This is an example of the Popularity and acting ability of this comedian.
He played a major comedy role with Ramana Reddy and Girija in Producer V B Rajendra Prasad's "Aaradhana"(1962 film).
His action as the husband of G.Varalakshmi in the Box Office hit "Letha Manasulu" is unforgettable. Also he played the role of a father for Rajasri and Kanchana in the film "Preminchi Choodu".
Maya Bazaar,Missama,Aaradhana,Raniratna Prabha,Ramudu-Bheemudu,Illarikam, Bharyabharthalu, Kulagothralu are his best movies.
He was also a good singer.
Relangi Venkatramaiah owns a Cinema Theatre at Tadepalligudem.
This talented comedian rose to the level of ruling the comedy kingdom of Telugu Cinema in its early days.
He was at his best before camera acting with the other Great comedian Ramana Reddy. In many of his films he was paired with Girija and Suryakantham.
He was honored with "Padmasri" by govt of India in the year 1960.
The popular films list of Relangi:-
1. Vindhya Rani(1948)
2. Keelu Gurram(1949)
3. Pathala Bhairavi(1951)
4. Pakkinti Ammayi(1953)
5. Brathuku Theruvu(1953)
6. Peddamanushulu(1954)
7. Vipranarayana(1954)
8. Missama(1955)
9. Ardhangi(1955)
10. Rojulumarayi(1955)
11. Donga Ramudu(1955)
12. Charanadaasi(1956)
13. Thodikoddallu(1957)
14. Bhagyarekha(1957)
15. Maya Bazaar(1957)
16. Suvarna Sundari(1957)
17. Mangalya balam(1958)
18. Chenchulakshmi(1958)
19. Appuchesi Pappukoodu(1958)
20. Bhatti Vikramarka(1960)
21. Rani Rathna Prabha(1960)
22. Samajam(1960)
23. Pellikanuka(1960)
24. Vagdanam(1960) Sirisampadal
25. Bharya Bharthalu(1961)
26. Sirisampadalu(1962)
27. Kulagothralu(1962)
28. Mahamantri Thimmarasu(1962)
29. Aaradhana(1962)
30. Lakshadhikari(1963)
31. Lava Kusa(1963)
32. Narthanasala(1963)
33. Veluguneedalu(1963)
34. Sathya Harischandra(1965)
35. Preminchi Choodu(1965)
36. Anthasthulu(1965)
37. Lethamanasulu(1966)
38. Bhaktha Prahlada(1967)
39. Asthiparulu(1966)
40. Bhale Thammudu(1969)
This great comedian of Telugu film industry died on 26th of November 1975 in Tadepalligudem Town in Andhra Pradesh.