Happy Birthday Sai Dharam Tej
Published On: October 15, 2021 | Posted By:
ivs
Happy Birthday Sai Dharam Tej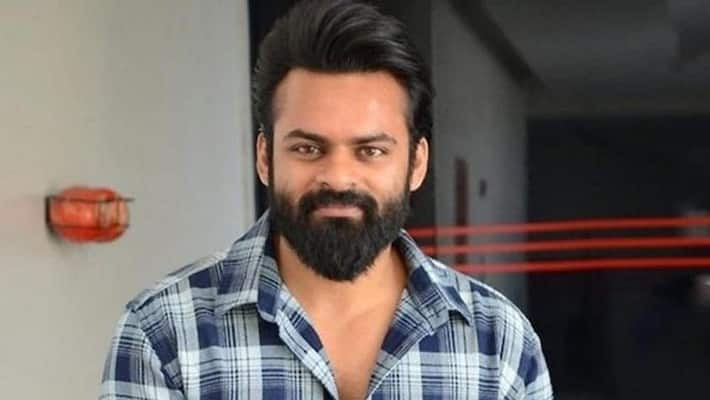 Sai Dharam Tej, the young talented actor from Mega family born on 15th October 1986 in Hyderabad,Telangana State.
Today is his birthday. Sai Dharam is completing 35.
On this happy occasion businessoftollywood.com extends its birthday greetings to this rising star and also wish him a bright future in Tollywood.
Sai Dharam Tej is the son of Mega Star Chiranjeevi's sister Vijaya Durga.
His interest in acting and dancing made him to enter Telugu Cinema.
He was introduced to Tollywood by producer/director Y V S Chowdary with his movie "Rey".This could not be released as planned and Sai Dharam Tej appeared on screen as hero with the movie 'Pilla Nuvvu Leni Jeevitham' released in 2014(date of release:-14th November 2014).'His debut film 'Rey' was released in 2015(date of release:-27th March 2015).
The list of movies acted by Sai Dharam Tej as hero:-
1.Pilla Nuvvu Leni Jeevitham(2014)
2.Rey(2015)
3.Subramanyam For Sale(2015)
4.Supreme(2016)
5.Thikka(2016)
6.Winner(2017)
7.Nakshathram(2017)
8.Jawan(2017)
9.Intelligent(2018)
10.Tej I Love You(2018)
11.Chithralahari(2019)
12. Prathi Roju Pandage
13. Solo Brathuke So Better(2020)
14. Republic(2021)