Nagarjuna Akkineni Birthday Today
Published On: August 29, 2021 | Posted By:
ivs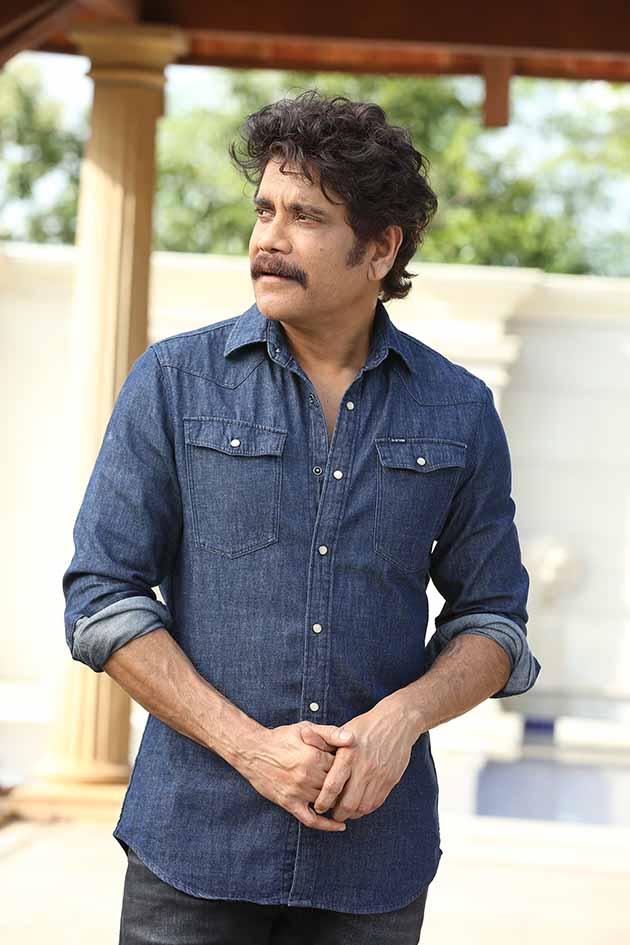 Nagarjuna Akkineni Birthday Today
Nagarjuna Akkineni is one of the Popular actors who ruled the Telugu Cinema in 1980,1990.He is the son of Evergreen hero Dr.Akkineni Nageswara Rao and Father of upcoming heroes Naga Chaitanya and Akhil.
Nagarjuna,born on 29th of August 1959 at Chennai
Today is his 62nd birthday.
Businessoftollywood.com extends its birthday Greetings to this popular hero of Tollywood expecting many more musical hits from this talented actor.
He is a mechanical Engineering graduate from Anna University, Chennai. He also has done Automobile Engineering Course at Eastern Michigan University.
He entered the celluloid world as a Child artist in his father's film Sudigundalu directed by Adurthi Subba Rao.
He has opened his account in the Telugu Cinema as a hero with the film Vikram(1986).
The turning point in his acting career were the films Shiva and Geethanjali.
Nagarjuna is not only an actor, is a studio owner, a film maker and an Entrepreneur.  He has started his own You Tube Channel. He owns a popular Restaurant in Hyderabad.  He is the partner of N Bar and Grill and the convention center, N Convention, swanky fine-dining restaurant. Nagarjuna Akkineni is really an all-rounder. Nagarjuna's Annapurna International School of Film Media(AISFM) and Jawaharlal Nehru Technological University on 26th July 2013 signed an memorandum of understanding to offer a two-year degree course, Master of Media Business Administration (MMBA).
Nagarjuna as a host for a Telugu small screen game show 'Meelo Evaru Koteeswarudu' telecasted by Maa TV conducted the show with ease and has won the hearts of crores of T V viewers. Now he is the host for the popular Star Maa Game Show 'Big Boss 3'
Vikram(1986) Majnu(1987) Kirayi Dada(1987) Aakhari Poratam(1988) Geethanjali(1989) Shiva(1989) Killer(1992) Allari Alludu(1993) Govinda Govinda(1993) Criminal(1994) Hello Brother(1994) Sisindri(1995) Gharana Bullodu(1995) Ninne Pelladatha(1996) Annamayya(1997) Snehamante Idera(2001) Santhosham(2002) Manmadhudu(2003) 3 Sri Ramadasu(2006) King(2008) Rajanna(2012)Shiridi Sai(2012) Manam(2014)Soggade Chinni Nayana(2016)Oopiri(2016) Om Namo Venkatesaya(2017),Raju Gari Gadhi 2(2017),Officer(2018),Devadas(2018),Manmadhudu 2(2019) are the selected best movies of Nagarjuna.
Nagarjuna's up coming movies  are Bangarraju and A movie to be directed by Praveen Sattharu
Nagarjuna's latest released 'Manmadhudu 2' and Wild Dog movies with high expectations failed to impress at the box office. 
'Soggade Chinni Nayana' and 'Oopiri' are the latest box-office hits of Nagarjuna.
Awards for Nagarjuna as actor:-
Bharathamuni award 1989 as best actor for the film Geethanjali
Film fare award (south) for the year 1990 as best actor for the film Shiva
Film fare award (south) for the year 1997 as best actor for the film Annamayya
Nandi Award 1997 as best actor for the film Annamayya.
Bharathamuni award 1997 as best actor for the film Annamayya
Nandi award 2002 as best actor for the film Santhosham
Nandi award 2006 as best actor for the film Sri Ramadasu
SIIMA special appreciation award (2012) as best actor for 'Rajanna'
CineMAA award (2013) special appreciation as actor for the movie 'Shiridi Sai'
Awards to Nagarjuna as Producer:-
Film fare award (South) 1996 for the film Ninne Pelladutha as best feature film
National Film Award 1997 for the film Ninne Pelladutha as best feature film in Telugu
Nandi award 1999 for the film Prema Katha as 3rd best Telugu feature film
Nandi award 2002 for the film Manmadhudu as the Best Telugu Feature film
Nandi award 2011 as best feature film for Rajanna
Nagarjuna has taken all the care and made the movie Manmadhudu more hilarious with excellent dialogues written by Trivikram Srinivas. Brahmanandam and Nagarjuna provided the best comedy in the film.
Nagarjuna Akkineni has developed his own style of acting and dialogue delivery.
An Engineer by study is engineering the Telugu films in a perfect way.
Evergreen Hero Dr.Akkineni Nageswara Rao has acted in films like Vipranarayana, Mahakavi Kalidas,Bhakta Tukaram,Chakradhari.
Likewise Following his father,Nagarjuna has lived in the Characters of Annamayya, Sri Ramadasu and Shiridi Saibaba.
Akkineni Nageshwara Rao in the initial stages of his career acted and lived in the role of Devadasu.Likewise Nagarjuna did justice for similar type of character in the film Majnu,his fourth film as hero.