Nuvvu Thopura Movie Teaser Release Today
Published On: July 14, 2018 | Posted By:
ivs
Nuvvu Thopura Movie Teaser Release Today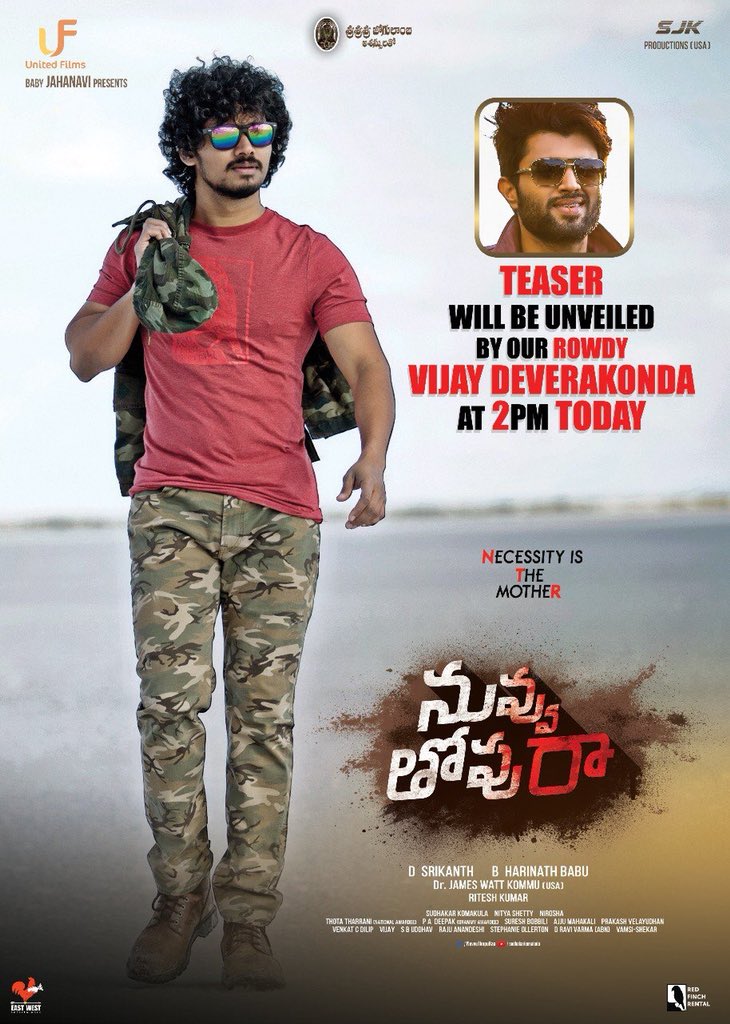 The teaser of the movie 'Nuvvu Thopura' will be released today,the 14th July 2018 at 2.00 PM
Sudhakar Komakula of Life is Beautiful' movie fame is the hero of the movie.Nithya Shetty is the heroine.
Nirosha,Ravi Varma,Sridharan,Divya Reddy,Gemini Suresh,Duvvasi Mohan,Fish Venkat,Kalpalatha,Padmaja,Jabardasth Rakesh are in the support cast.
Cinematography is by Prakash Velayudham. Editing is by S B Uddhav. Story and dialogues are written by Ajju Mahankali. Lyrics are penned by Ramajogayya Sastry,Sreshta,Kasarla Shyam. Stunts by Vijay. Screenplay and Direction are by Harinath Babu B.  D.Srikanth is the producer on United Films Banner.