Operation Gold Fish Movie Trailer
Published On: October 7, 2019 | Posted By:
ivs
Operation Gold Fish Movie Trailer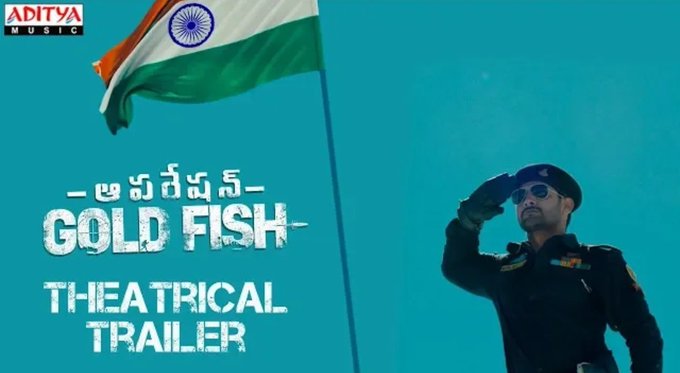 Sasha Chetri, the popular Airtel 4G girl, is making her debut in Telugu with this film.  Parvateesam, Karthik Raju, Nithya Naresh, Manoj Nandam (as a villain), Krishnudu, Abburi Ravi, Anish Kuruvilla, Rao Ramesh, RJ Hemanth, and others are part of the cast. 
Music is by Sricharan Pakala.  Cinematography is by Jaipal Reddy Nimmala. Editing is by BH Garry.  Fights are by Ramakrishna and Subbu-Nabha duo.  Lyrics are by Ramajogayya Sastry.  Art direction is by Moorthy.  Costumes are by Keerthi.  Script Designing is by Abburi Ravi.  Story, screenplay and direction are by Adivi Saikiran.  Pratibha Adivi, Katta Asish Reddy, Keshav Uma Swaroop, Padmanabha Reddy, Garry BH, Satish Degala are the producers on Vinayakudu Talkies Banner.