Raju Gari Gadhi 2 Movie Run Time
Published On: October 11, 2017 | Posted By:
ivs
Raju Gari Gadhi 2 Movie Run Time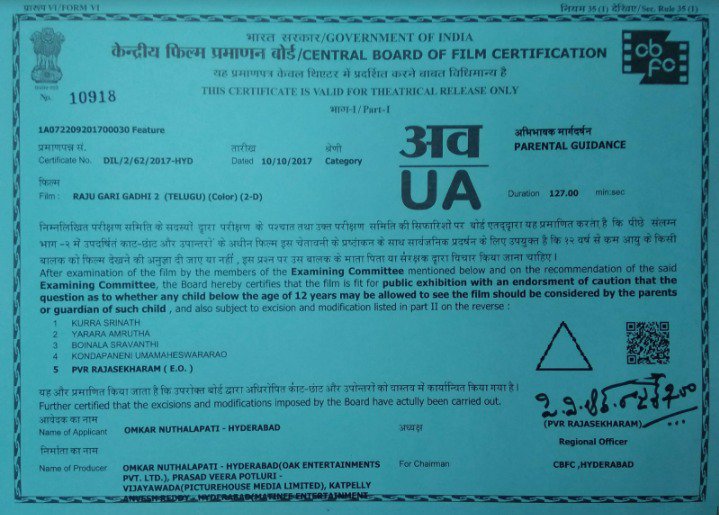 Akkineni Nagarjuna, Samantha's horror thriller Raju Gari Gadhi 2 with Censors "U/A"  certificate  is all set for a massive release on 13th October 2017.
The movie run time as mentioned in the Censor certificate is of 127 minutes duration.
For the first time in career, Nagarjuna played a mentalist character with a special quality of reading the minds of people around him. Samantha's role is the most crucial and strongest of all she played in recent times. Directed by Ohmkar and produced jointly by PVP Cinema, Matinee Entertainment, Raju Gari Gadhi 2 happens to be a technically high standard project with top notch VFX, stellar casting of Seerat Kapoor, Ashwin, Naresh, Shakalaka Shankar, Praveen along with exhilarating music from SS Thaman. Get ready for a spooky and fun filled ride on 13th October 2017. RGG 2 promises a terrific experience from top star Nagarjuna and team just like the tremendously received Trailer.