Ram Gopal Varma Birthday Today
Published On: April 7, 2021 | Posted By:
ivs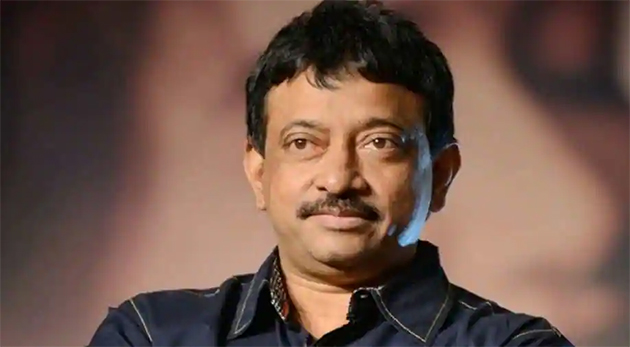 Ram Gopal Varma Birthday Today
One of the popular directors of Indian Cinema,Ram Gopal Varma born in Hyderabad,Andhra Pradesh on 7th April 1962.
Today is the birthday of Ram Gopal Varma. He is completing 59.
On this happy occasion Businessoftollywood.com extends its birthday greetings to this popular Tollywood director expecting few more movies like Shiva and Kshana Kshanam.
He is an Engineering graduate from Vijayawada.His father P Krishnam Raju was a Sound recordist at Annapurna Studios.This enabled him to get contacts with Akkineni Nagarjuna.Thus his first film Shiva with Nagarjuna in the year 1989.Shiva was a super hit.Then he made the film Kshana Kshanam with Venkatesh and Sri Devi in the main cast. For few years he concentrated in film making in Bollywood.
In the year 2010 he again started filming Telugu Movies,along with Hindi.
Awards for Ram Gopal Varma:-
Nandi Award (1989) as best director for the film Shiva
Nandi Award (1991) as best director for the film Kshana Kshanam
Nandi Award (1999) as best director for the film Prema Katha
Filmfare Award (South) for the year 1989 as best director for the film Shiva
Filmfare Award (South) for the year 1991 as best director for the film Kshana Kshanam
List of Ramgopal Varma directed Telugu films(selected):-
1. Siva(1989)
2. Kshana kshanam(1991)
3. Antham(1992)
4. Rathri(1992)
5. Gayam(1993)
6. Govinda govinda(1993)
7. Deyyam(1996)
8. Anaganaga oka raju(1997)
9. Prema katha(1999)
10.Raktha charithra -1(2010)
11.Raktha Charithra-2(2010)
12.Katha screenplay darsakathvam Appalaraju(2011)
13.Dongala mutha(2011)
14.Bejwada(2011)
15.Rowdy(2014)
16.Ice Cream(2014)
17.Anukshanam(2014)
18.Ice Cream 2(2015)
19.365(2015)
20.Killing Veerappan(2016)
21.Attack(2016)
22.Vangaveeti(2016)
23. Officer(2018)
24. Bhairava Geetha(2018)
25.Lakshmi's NTR(2019)
26. Amma Rajyamloi Kadapa Biddalu(2019)
27. Beautiful(2020)
28. Climax(2020)
29. Nagnam(2020)
30. Murder(2020)
Upcoming movies:-
Disha Encounter
RGV Deyyam