Actress Sarada Birthday Today
Published On: June 12, 2021 | Posted By:
ivs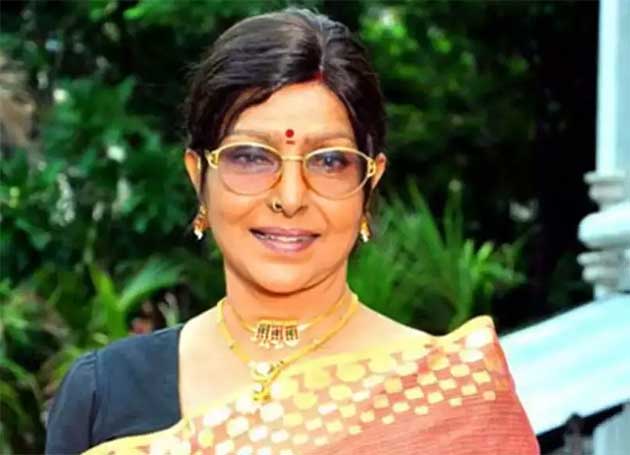 Actress Sarada Birthday Today
Sarada born on 12th June 1945 at Tenali in Guntur district of AP.
Today Sarada is completing 76 years.
On this happy occasion businessoftollywood.com extends its birthday greetings to actress Sarada recollecting her past glory.
She started her career acting in small roles with comedians in Telugu films. Sarada acted in many Malayalam films before getting main roles in Telugu Films.
She got the national recognition as leading actress with Malayalam National award winning film Tulabharam in 1968. She got the National award as best actress in this film. She bagged the best actress National award for the film Swayamvaram (Malayalam) in the year 1972. She again bagged National award as best actress for her action in Telugu film Nimajjanam (1978).
After winning the National award in 1968, she slowly settled in Telugu Cinema in lead roles. Sarada played many mother roles.She deeply involves herself in tragedy roles.
Sarada is a popular Tollywood actress.She can be rated as the best South Indian actress.
Manushulu Marali,Balipeetam,Sarada,Urvasi,Yevandi Aavida Vacchindi,Jamindaru Gari Ammayi and Kalam Marindi are the films with Sarada at her best.
Awards for Sarada(for Telugu films):-
National Award (1977) as best actress for the film Nimajjanam
Film fare(south-1997) Life Time Achievement Award.
She is honored with NTR National Award for the year 2011.
Sarada acted in many Malayalam Films.Got many awards for her action in Malayalam Cinema.
List of Telugu Films (selected) acted by Sarada:-
1.Iddaru Mithrulu(1961)
2.Thobuttuvulu(1963)
3.Muralikrishna(1964)
4.Dagudu Moothalu(1964)
5.Chaduvukunna Bharya(1965)
6.Manushulu Marali(1969)
7.Pasidimanasulu.(1970)
8.Chelleli Kapuram(1971)
9.Jeevitha Chakram(1971)
10.Manavudu-Danavudu(1972)
11.Kalam Marindi(1972)
12.Devuduchesina Manushulu(1973)
13.Sarada(1973)
14.Urvasi(1974)
15.Radhamma Pelli(1974)
16.Jamindarigari Ammayi(1975)
17.Balipeetam(1975)
18.Nimajjanam(1976)
19.Dana Veera Soora Karna(1977)
20.Kartheeka Deepam(1979)
21.Gorintaku(1979)
22.Nyayam Kavali(1981)
23.Bobbili Brahmanna(1984)
24.Swathi(1985)
25.Anasuyammagari Alludu(1986)
26.Kondaveeti Raja(1986)
27.Bhargava Ramudu(1987)
28.Presidentugari Abbayi(1987)
29.Brahma Puthrudu(1988)
30.Dhruvanakshathram(1989)
31.State Rowdy(1989)
32.Coolie No.1(1989)
33.Amma Rajeenama(1991)
34.Killer(1991)
35.Major Chandrakanth(1993)
36.Yevandi Avida Vacchindi(1996)
37.Antahpuram(1998)
38.Stalin(2006)
39.Atta(2007)
40. Yogi(2007)
41.Sukumarudu(2013)