Dada Saheb Phalke Film Festival Awards
Published On: May 9, 2021 | Posted By:
ivs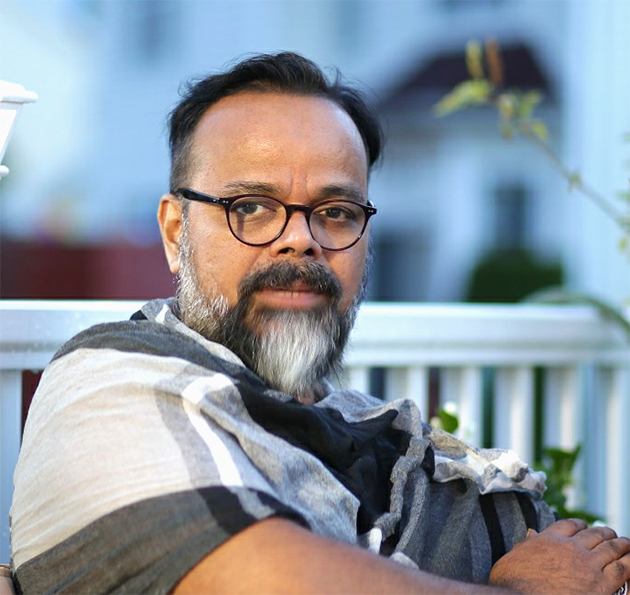 Dada Saheb Phalke Film Festival Awards
New York based filmmaker, Ram Alladi, has once again taken a trophy and had a film placed in selection at major film events. Alladi has been recognized for its latest picture, Ra's Metanoia, with the Best Director award at the Dada Saheb Phalke film festival, as well as having the film listed in the best short film category in the upcoming Reel Heart International Film and Screenplay festival in Toronto. Previously gaining plaudits for his documentary, Chiseled, Alladi has now collected over a dozen awards for Ra's Metanoia, an exploration of the life of Mahatma Gandhi with lovingly shot period detail and a unique spin, nodding as much towards quantum physics as metaphysics. Released in November 2020, the film has already been recognized by both the European and New York Cinematography Awards, as well as London's Gold Movie Awards, Venice Shorts, Jelly Film Fest, Los Angeles and the Amsterdam World International Film Festival and has won trophies for best biographical film and best screenplay at the Oniros Film Awards in New York, best visual effects and best short film at the Cult Critic Movie Awards and best editing best score and best short film at Virgin Spring Cine fest. 
The latest award comes from the "Dada Saheb Phalke Film Festival – 2021", which is now in its tenth year and is India's only independent film festival, celebrating the work of young, old, aspiring and established filmmakers alike. Held on 30th April, it honors the father of Indian cinema, Shri. Dundiraj Govind Phalke, who was born that day in 1870, but takes submissions from filmmakers from India and over 110 nations from across the world. Alladi acknowledges that to receive a mention as best director by this festival, in the same breath as Shri. Dundiraj Govind Phalke, is about as high praise as it is possible to receive. 
The prize-winning film itself weaves a deep, reflective narrative by using dialogues between Gandhi and his contemporaries which demonstrate both the depth of his philosophical perspective and how much it permeated his life. From something as simple as an observation of how the saffron of an evening sky is Gandhi's favorite color ("not without the other two." he answers, neatly demonstrating the importance of unity to the new nation) to Gandhi's first encounter with the writing of John Ruskin, which transformed his sense of what it meant for a man to live a good and meaningful life.