Dr.C Narayana Reddy 90th Birth Anniversary Today
Published On: July 29, 2021 | Posted By:
ivs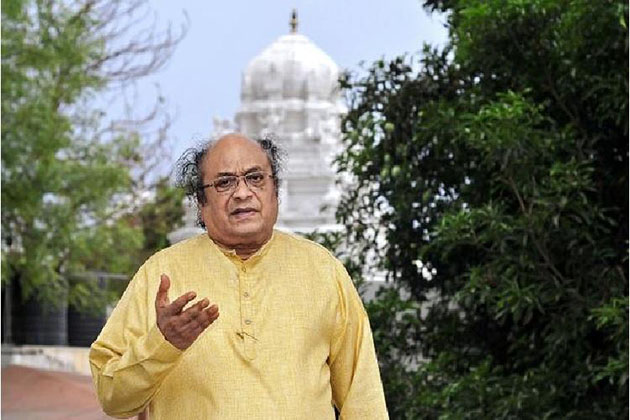 Dr.C Narayana Reddy 90th Birth Anniversary Today
A great Poet, Writer Lyricist, Scholar Dr.C.Narayana Reddy, born on 29th July 1931 at Hanumajipeta of Karimnagar district of A P.
Today is the 89th Birth Anniversary  of this Greatest Telugu poet and Cine Lyricist.
Businessoftollywood.com remembers Dr.C.Narayana Reddy on his 90th Birth Anniversary recollecting the past glory of this Great writer of Tollywood.
His education was in Urdu medium up to graduation level. He did his post graduation in Telugu Literature at Osmania University. He did his PhD in Telugu at Osmania University at Hyderabad. He was a great poet in Telugu.
He entered the Telugu Cinema as Lyricist in 1962 with the song "Nannu Dochukunduvate Vannela Dorasani" in the film "Gulebakavali Katha with N T Rama Rao and Jamuna in lead roles.
Then came his best Lyric"Ee Nallani Ralalo Ye Kannulu Dageno " in the film "amarasilpi Jakkanna" with A Nageshwara Rao in the lead role in the film released in the year 1964.
With this marvelous start he became an asset to the Telugu films as lyricist. Among st 3000 plus songs from his pen,most of them were hits.
With the film "Eka Veera(1968) he turned as a Dialogue writer. He also contributed lyrics for this movie.
The song "Thotalo Naa Raju Thongi Chhosenu Naadu Neetilo aa Raju Needa Navvenu Nedu " can be termed as the best song written by Dr.C.Narayana Reddy.
Dr.C.N.R penned song "Telugu Jathi Manadi Ninduga Velugu Jathi Manadi" for the film "Thalla Pellama"of N T R Starrer is a symbol for Telugu Unity. This has been accepted by the Education Board and included as a subject in the Telugu Language Books of Primary schools.
Amongst the books written by Dr. Narayana Reddy :-
1. Ruthuchakram
2. Viswambara
3. Gadilo Samudram
4. Karpoora Vasantha Rayalu.
He has written number of Gazzals in Telugu.
He was a very close associate of N T R and Gummadi.
He had four daughters and named them the sacred rivers.1.Ganga.2.Yamuna. 3. Saraswathi. 4. Krishna.
He was a very good speaker with commanding voice. In the early 70′s and 80′s he was a must as a Comperer for Stage Performances and Stage Functions.
He was honored with"Gyanpeeth Award" in 1988.This is the highest literary award. "Andhra University conferred on him the "Kalaprapoorna" in the year 1978. He was the recipient of "Rajya Lakshi Award(1988) presented by Rajyalakshmi Foundation,Chennai.
The Government of India honored him with "Padmasri" in the year 1977 He was honored with "Padmabhushan" in the year 1992.
As long as Telugu is alive Dr.C.Narayana Reddy will be remembered in equal terms of Great poets Nannaya,Thikkana,Pothana and Srinadhudu.
List of few Telugu films for which he was one of the contributors of Lyrics.
Bandipotu :-(song) Vagalaranivi neeve sogasu kadanu nene eedu kudirenu jodu kudirenu medadigirave
Punarjanma:- (song) Neekosam Nee kosam Na ganam na pranam nee kosam
Sri Thipathamma Katha :- (song)Poovai virisina punnami vela
Gudigantalu:- (song) Neeli kannula needalalona
Bangaru gajulu :- (song) Annayya sannidhi ade naku pennidhi
Balamithrula Katha:-(Song) Gunna mamidi komma meeda goolu rendunnayi
Nippulanti Manishi:- (song) Snehame naa Jeevitham..snehamera sasvatham snehame Naakunnadhi snehame naa pennidhi
Jeevana tharangalu:-(song) Eee jeevana tharangalalo..aa devuni chadarangamlo Evariki evaru sonthamu.. yentha varaki bandhamu
Sivaranjani:-(song) Abhinava tharavo……
Muralikrishna:-(song) Kanulu kanulu kalisenu.. kanne vayasu pilichenu Visurulanni paipaine asalu mansu thelisenu……
Dr.C.Narayana Reddy passed away on 12th June 2017 in Hyderabad. He breathed his last while undergoing  treatment in a Private Hospital