Gaddalakonda Ganesh Movie Complete 2 Years
Published On: September 20, 2021 | Posted By:
ivs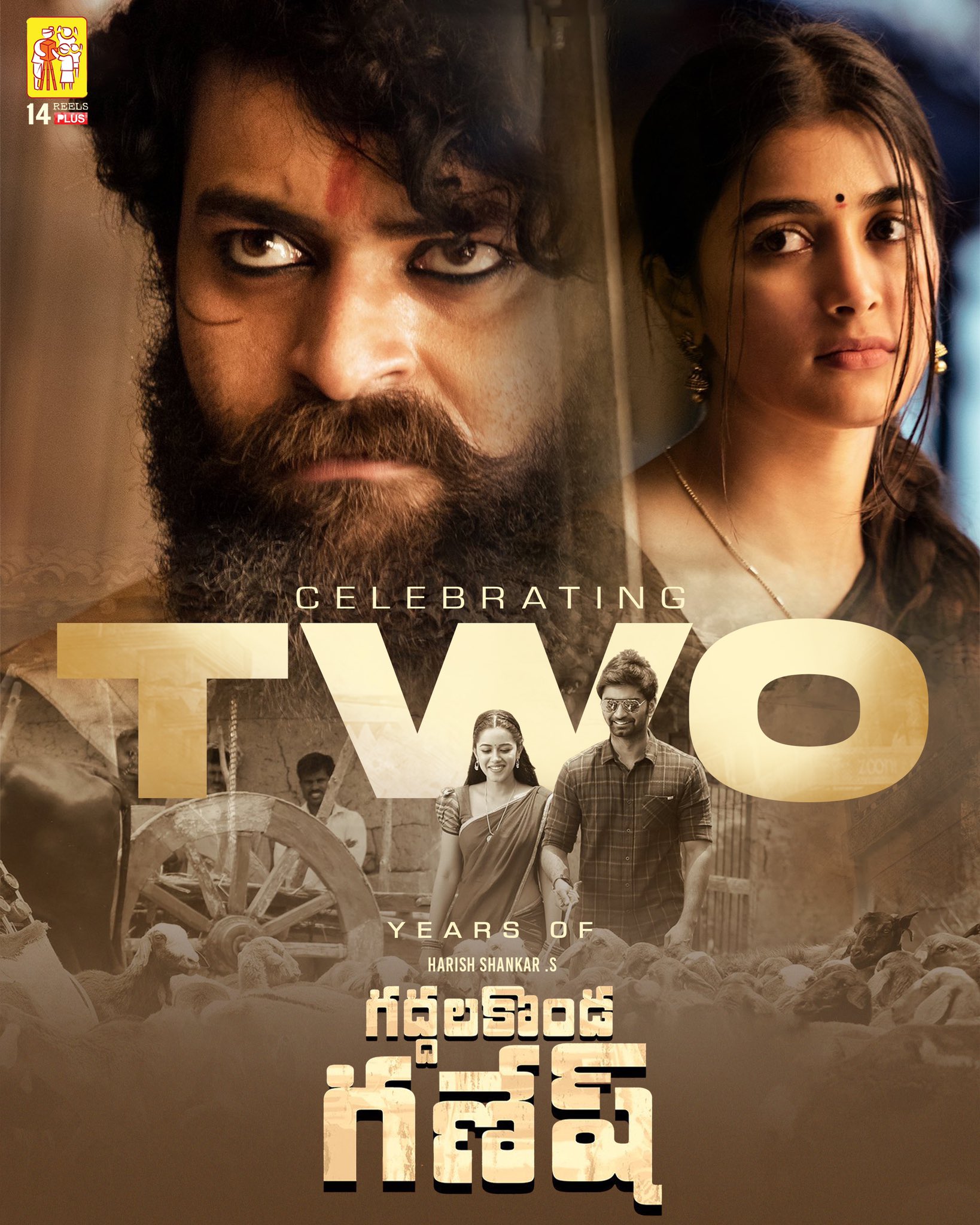 Gaddalakonda Ganesh Movie Complete 2 Years
Varun Tej movie Gaddalakonda Ganesh directed by Harish Shankar was released on 20th September 2019,exactly 2 years back on this date.
Businessoftollywood.com congratulate the entire movie team for completing 2 years of its release.
Movie title:-Gaddalakonda Ganesh
Banner:-14 Reels Entertainment
Release date:-20.09.2019
Censor rating:-"U/A"
Run Time:-174 minutes duration
Cast:-Varun Tej, Atharvaa Murali, Pooja Hegde, Mrunalini Ravi
Screenplay by:- Madhu Srinivas, Mithun Chaitanya
Story:-Harish Shankar
Dialogues:-Harish Shankar
Directed by:- Harish Shankar
Music:-Mickey J. Meyer
Cinematography:- Ayananka Bose
Editing:- Chota K. Prasad
Art by:- Avinash Kolla
Fights by:- Venkat.
Producers:- Ram Achanta, Gopi Achanta
Runtime:-174 Minutes