Published On: June 5, 2021 | Posted By:
ivs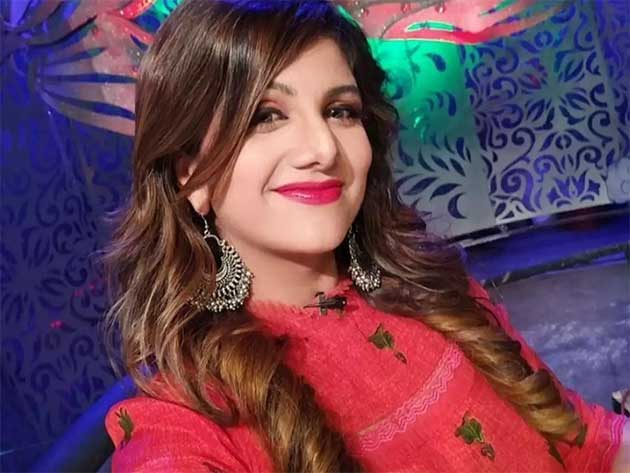 Happy Birthday Rambha
Actress Rambha born on 5th June in the year 1974 in Andhra Pradesh. Her actual name was Vijaya Lakshmi.
Today is Rambha's birthday. She is completing 47 years.
On this happy occasion businessoftollywood.com extends its birthday Greetings to this popular actress and wish to see her back on silver screen
She got married to Indran Padmanathan on April 8th in 2010.She acted in many movies. She acted in Telugu, Tamil, Kannada, Malayalam, Hindi, Bengali and Bojpuri Languages. Her Stage Name Was 'Rambha' and she is popular with that name.
She debuted in Telugu Film Industry as a heroine with the movie 'Aa Okkati Adakku' in the year 1993 directed by E.V.V.Satyanarayana. She was Paired with the comedy hero Rajendra Prasad and this movie was a hit.
She acted with almost all the Top heroes of the industry. She is popular for her dance and expressions. She even produced a film. She did Special Appearance in some movies. She is popular for her Glamorous roles. She is a great fan of Mega Star Chiranjeevi and even acted with him in few movies.
List of Telugu movies(selected) acted by Rambha:
1. AA Okkati Adakku (1993)
2. Bhairava Dweepam (1994-Special Appearance)
3. Pacha Thoranam (1994)
4. Sarigamalu (1994)
5. Hello Brother (1994-Special Appearance).
6. Bangaru Kutumbam (1994)
7. Allari Premikudu (1994)
8. Muddula Priyudu (1994)
9. Alluda Majaka (1995)
10.Bombay Priyudu (1995)
11.Akkada Ammayi Ikkada Abbayi (1996-Special Appearance)
12.Mama Bagunnava(1997)
13.Hitler (1998)
14.Ganesh (1998)
15.Bavagaru Bagunnara(1998)
16.Love Story 1999(1998)
17.Mechanic Mavayya (1999)
18.Iddaru Mithrulu(200)
19.Kodandaramudu (2000)
20.Moodu Mukkalata (2000)
21.Naaga (2003-Special Appearance)
22.Alexa (2005)
23.Yama Donga (2006-Special Appearance)
24.Desa Muduru (2007-Special appearance)
25.Donga Sachhinollu (2008)