Published On: January 26, 2023 | Posted By:
ravindra
Happy Birthday Raviteja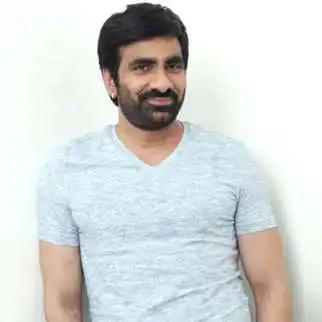 Raviteja, A successful hero of Tollywood born at Jaggampeta, in East Godavari district of AP on 26th of January 1968.
Today Raviteja is completing 55 Years.
Bussinessoftollywood.com convey its Birthday Greetings to this Mass Maharaja.
Raviteja entered Tollywood as an assistant director and settled as a Leading actor.He started his film career as an actor with Mohan Gandhi s film Karthavyam released in 1991.
Continued with a small role in Akkineni Nagarjuna film Chaithanya (1991).
He became a hero in Krishna Vamsi ' s Sindhooram (1997).
Amma Nanna OTamilAmmayi, Venky, Vikramarkudu, Krishna, Kick, Dubai Seenu,Balupu, Power, Raja The Great are some of Ravi Teja s hit movies.
Raviteja failed to impress with movie Kick 2 released in 2015.He bounced back with the success of Raja The Great which has done well at the box-office.
Selected list of Raviteja acted movies:
1. Karthavyam(1991)
2. Chaithanya(1991)
3. Allaripriyudu(1993)
4. Ninne Pelladutha(1996)
5. Sindhooram(1998)
6. Padutha Theeyaga(1998)
7. Mansicchichoodu(1999)
8. Premakuvelayera(1999)
9. Samudram(1999)
10. Kshemamga velli labhamga randi(2000)
11. Thirumala Thirupathi Venkatesa(2000)
12. Sakutumbasaparivaramga(2000)
13. Annayya(2000)
14. Budget Padmanabham(2001)
15. Itlu Sravanthi Subramanyam(2001)
16. Avunu valliddaroo istapaddaru(2002)
17. Idiot(2002)
18. Khadgam(2002)
19. Amma Nanna O Tamil Ammayi(2003)
20. Dongodu(2003)
21. Venky(2004)
22. Na Autograph(2004)
23. Chanti(2004)
24. Bhadra(2005)
25. Shock(2006)
26. Khatharnak(2006)
27. Vikramarkudu(2006)
28. Dubai Seenu(2007)
29. Krishna(2008)
30. Neninthe(2008)
31. Kick(2009)
32. Anjaneyulu(2009)
33. Don Seenu(2010)
34. Mirapakai (2011)
35. Dongalamutha(2011)
36. Veera(2011)
37. Nippu(2012)
38. Saroccharu(2012)
39.Balupu(2013)
40.Power(2014)
41. Kick 2(2015)
42. Bengal Tiger(2015)
43. Raja The Great(2017)
44. Touch Chesi Choodu (2018)
45. Nela Ticket(2018)
46. Amar Akbar Antony(2018)
47. Touch Chesi Choodu(2018)
48. Disco Raja(2020)
49. Krack (2021)
50. Khiladi
51. Ramarao On Duty (2022)
52. Dhamaka (2022)
53. Walatair Beerayya
Up Coming Movies:-
Ravanasura
Tiger Nageswara Rao