Hari Krishna Birth Anniversary
Published On: September 2, 2022 | Posted By:
ivs
Hari Krishna Birth Anniversary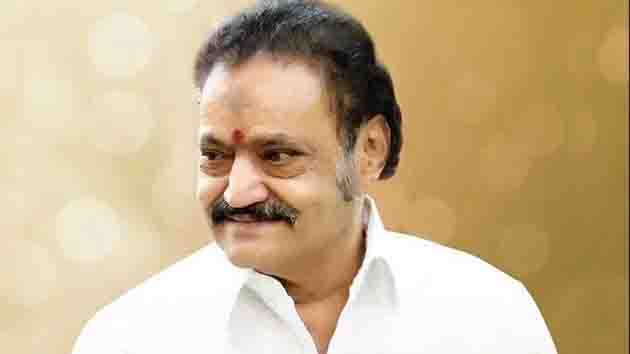 Nandamuri Harikrishna was the son of Nandamuri Taraka Rama Rao,born on 2nd September 1956 at Nimmakuru village in Krishna district of Andhra Pradesh.
Today Hari Krishna's 66th birthday .
businessoftollywood.com remember this great actor and leader on his 66th  Birth Anniversary recollecting his past glory.
He was a Politician,Film producer and an actor.
He was the father of Tollywood actors Jr.N T R and Kalyan Ram.
Harikrishna was introduced to films through NTR's Sri Krishnavataram released in the year 1967 as a child artist.
He was the brother of the popular Tollywood hero Balakrishna.
He was a member of A P Legislature Assembly and also a Cabinet minister for a short period. He was elected to Rajya Sabha in 2008.
He has acted in few Telugu movies with his own style of action.
The list of films by Harikrishna.
1. Sri Krishnavataram(1967) as a child actor
2. Talla Pellama(1970) as child actor
3. Tatamma Kala(1974) as supporting actor
4. Ram Rahim(1974) in lead role
5. Dana veera soora Karna(1977) as Arjunudu.
6. Seetha Ramaraju(1999) lead role
7. Sri Ramulayya(1999) lead role
8. Lahiri lahiri lahirilo(2002) lead role
9. Sivarama Raju(2002) lead role
10. Tiger Harischandra(2003) lead role
11. Seethaiah(2003) lead role
12. Swamy(2004) lead role
13.Sravana masam(2005) lead role
Hari Krishna as Producer…..
1. Driver Ramudu(1979)along with N.Trivikrama rao.
2. Anuragadevatha(1982)
3. Simham navvindi(1983)
4. Srimadvirata Pothuloori veerabrahmendra swamy charithra(1984)
5. Pattabhishekam(1985)
6. Anasuyammagarialludu(1986)
7. Kirathakudu(1986)
8. Thiragabadda telugubidda(1988)
Nandamuri Harikrishna Passed away in the early hours 29th August  2018 in a road accident.