K B Tilak Birth Anniversary Today
Published On: January 14, 2022 | Posted By:
ivs
K B Tilak Birth Anniversary Today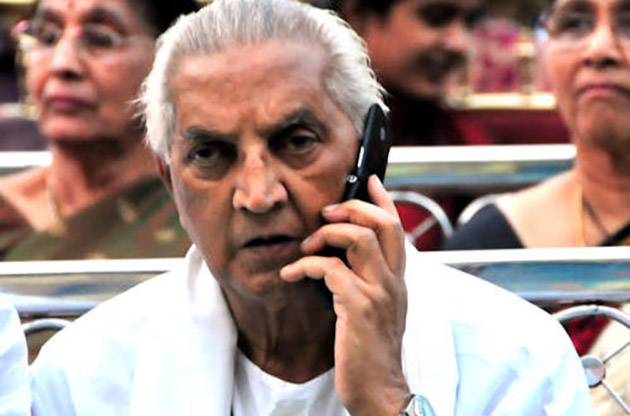 Korlipara Balagangadhara Tilak popularly known as K.B.Tilak was a popular film director and producer of Telugu Cinema and was also an Indian Independence activist.
K.B.Tilak born on 14th January 1926 at Denduluru in West Godavari District of Andhra Pradesh.
Businessoftollywood remember this great director recollecting his past glory on his 96 th birth anniversary.
His birth name was Balgangadhar Rao.
His maternal grandfather was Akkineni Sriramulu, who was father of L.V.Prasad and Akkineni Sanjeevi.
Later, he was shifted to Bombay(now,Mumbai) and joined his uncle L.V.Prasad.He developed contacts with the film personalities. He used to participate in Communist Partyactivities. He worked as a sales boy for a cosmetics distribution company run by Kanuri Ramanda Choudary. His first movie as director and producer was "Muddu Bidda" in the year 1956. He introduced the actress Jaya Pradha to Tollywood in a small role with his film Bhoomi Kosam in 1974.
He even directed two Hindi movies.He directed nearly 10 films in Telugu.
Filmography
1.Muddu Bidda(1956).
2.M.L.A.(1957).
3.Atha Okainti Kodale(1957).
4.Chitti Tammudu(1962).
5.Uyyala Jampala(1965).
6.Eedu Jodu(1967).
7.Pantalu Pattimpulu(1968).
8.Bhoomi Kosam(1974).
9.Kolleti Kapuram(1976)
10.Dharma Vaddi(1982).
Awards:
 He won the B.N.Reddy National Award in 2008.
This Famous personality of Tollywood died on 23rd September 2010 at Krishna Institute of Medical Sciences, Hyderabad at the age of 90 years.