Krishna Vamsi Birthday Today
Published On: July 28, 2021 | Posted By:
ivs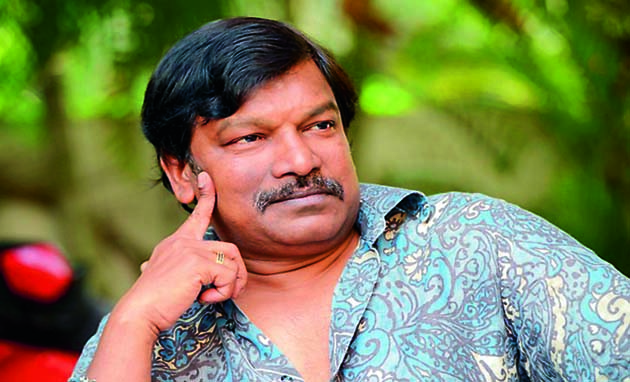 Krishna Vamsi Birthday Today
Pasupulatei Krishna Vamsi popularly known as Krishna Vamsi  is a noted and  popular director from Tollywood born on 28th July 1962 in Tadepalli Gudem in West Godavari district of Andhra Pradesh.
Today he must be celebrating his 59th Birthday.
Businessoftollywood.com extends its birthday greetings to this popular director and wish him a bright career in Tollywood.
He did his Bachelor Of Sciences (BSc) at Tadepalligudem.
He completed his  MA at Agra University.
He entered the Telugu Film Industry as an assistant to cameraman.
Later he was  an assistant to a Film Editor.
He later worked as an Assistant Director.He worked with Ram Gopal Varma as his Assistant.
He has the privilege of directing Akkineni Nagarjuna's 50th film 'Chandralekha' and Srikath's 100th film 'Mahathma'.
He married the popular actress Ramya Krishna. They have son.
His debut film as a director in Tollywood was ' Gulabi' starring J.D. Chkaravathy and Maheswari in the main lead. The movie was a blockbuster hit. He won many awards for this film.
His films are message oriented .
He is also a good Choreographer.
Filmography Of Krishna Vamsi as a Director:-
1. Gulabi(1995)
2. Ninne Pelladutha (1996)
3. Sindhooram(1997)
4. Chandralekha(1998)
5. Antahpuram(1999)
6. Samudram(1999)
7. Murari(2001)
8. Khadgam(2002)
9. Sri Anjaneyam(2004)
10. Chakram(2005)
11. Danger(2005)
12. Rakhi(2006)
13. Chandamama (2007)
14. Sasirekha Parinayam(2009)
15. Mahathma(2009) 
16. Mogudu(2011) 
17. Paisa (2014)
18. Govindudu Andari Vadele (2014)
19. Nakshatram ( 2017)
Upcoming movie:-
Ranga Marthanda with Praksah Raj,Ramya Krishna,Sivathmika Rajasekhar in the cast with music by Ilayaraja.
AWARDS:-
1. 1997 Nandi Awards as 2nd best feature film, Silver Nandi for 2nd best producer, Nandi for best direction.
2. 1998 Nandi Award for Saundarya as best heroine for the film "Antahpuram"
3. 1999 Nandi award for Tanikella Bharani for the film "Samudram" as best villain.
4. 2001 Nandi Awards…Mahesh babu won the Best Actor Special Jury award for the film "Murari"
5. 2002 Nandi Award As best Director for the film Khadgam",Best Supporting actor award to Prakash Raj for the film "Khadgam"
6. 2005 Nandi Award as best director for the film "Chakram"
7. 2005 Nandi awardas best villain to ShivaPrasad for the film "Danger"
8. 2007 Nandi Award as Best Director for the film "Chandamama",best character actor award to Ahuthi Prasad(film-Chandamama),best male comedian award to Uttej(film-Chandamama)
9. 2009 Nandi Award as best supporting actor to Ramjagan for the film "Mahathma"