Music Director Mani Sarma Birthday Today
Published On: July 11, 2021 | Posted By:
ivs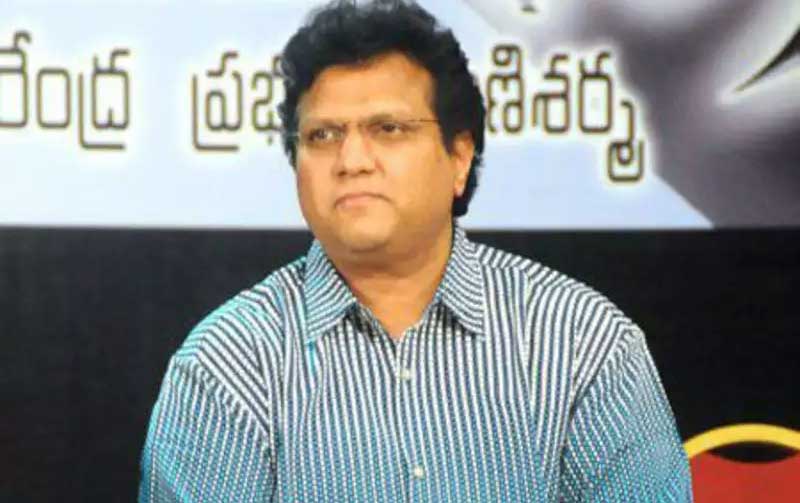 Music Director Mani Sarma Birthday Today
Mani Sarma, The busy music composer of Telugu films, born in a Telugu middle class family at Machilipatnam, Krishna District of Andhra Pradesh on 11th July 1964.
Today is the birthday of Mani Sarma. He is completing 57.
Businessesoftollywood.com through this column wish him a very Happy Birth Day.
A Keyboard player for music directors, A R Rahman, Raj-Koti, became a popular name in the music loving circles as a music director. He was also a keyboard player for the busy Telugu music director M M Keeravani.
He started his career as a music director providing background music only in Ramgopal Varma's film "Raathri" in 1992.
As a Music composer /director his first film is "Antham" directed and produced and released in the year 1992 by Ramgopal Varma."Antham(in Telugu-The End) movie was a start for this ace music director and till today he has scored music for 120 plus movies In Telugu.
We mention below few of his top films as music director
List of movies(selected) of Mani Sarma:-
Antham(1992)
Super Heros(1997)
Choodalani Vundi(1998)
Bavagaru Bagunnara(1998)
Manasicchi Choodu(1998)
Ganesh(1998)
Rajakumarudu(1999)
Netigandhi(1999)
Iddaru Mithrulu(1999)
Seenu(1999)
Samarasimha Reddy(1999)
Ravoyi Chandamama(1999)
Annayya (2000)
Chirunavvutho (2000)
Khushi(2001)
Murari(2001)
Takkari Donga (2002)
Aadi(2002)
Indra(2002)
Tagore(2003)
Okkadu(2003)
Arjun(2004)
Samba(2004)
Radhagopalam(2005)
Jaichiranjeeva(2005)
Athadu(2005)
Pokiri(2006)
Stalin(2006)
Chirutha(2007)
Athidhi (2007)
Parugu(2008)
Ek Niranjan(2009)
Khaleja(2010)
Teenmar(2011)
Solo(2011)
Racha(2012)
Nuvva Nena(2012)
Cameraman Ganga Tho Rambabu(2012)
Krishnam Vande Jagadgurum(2012)
Ramachari(2013)
Rough(2014)
Lion(2015)
Gentleman(2016)
Aakatayi(2017)
Fashion Designer S/o Ladies Tailor(2017)
Jayadev(2017)
Ami Tumi(2017)
Samanthakamani(releasing on 14.07.2017)
Aaradugula Bullet(Ready for Release)
LIE(2017)
Okka Kshanam(2017)
MLA(2018)
Touch Chesi Choodu(2018)
Ee Maya Peremito(2018)
Devadas(2018)
Ismart Shankar(2019)
Red(2021)
Mani Sarma Upcoming Movies:-
Acharya
Naarappa
Seeti Maar
Fighter
Liger
Aaradugula Bullet
Republic
Black Rose
Sakunthalam
Sri Devi Soda Center
Bhala Tandanana
He was the recipient of 1998 Film fare Award (South-Telugu) for his music score for the film"Choodalani Vundi".
The State Government has honored him with "Nandi Award "(1998) as Best Music director for the Film"Choodalani Vundi"
He has bagged the Film fare Award (South-Telugu) in the best music director category for the film "Chirinavvutho" (year-2000).
He is the Nandi Award winner as a best Music director for the film"Okkadu" for the year 2003.
He has provided music for 10 films of Chiranjeevi, 10 films of Mahesh Babu, 7 films each of Venkatesh and Jr.N T R starrers.