Taxiwala Movie Complete 3 Years
Published On: November 17, 2021 | Posted By:
ivs
Taxiwala Movie Complete 3 Years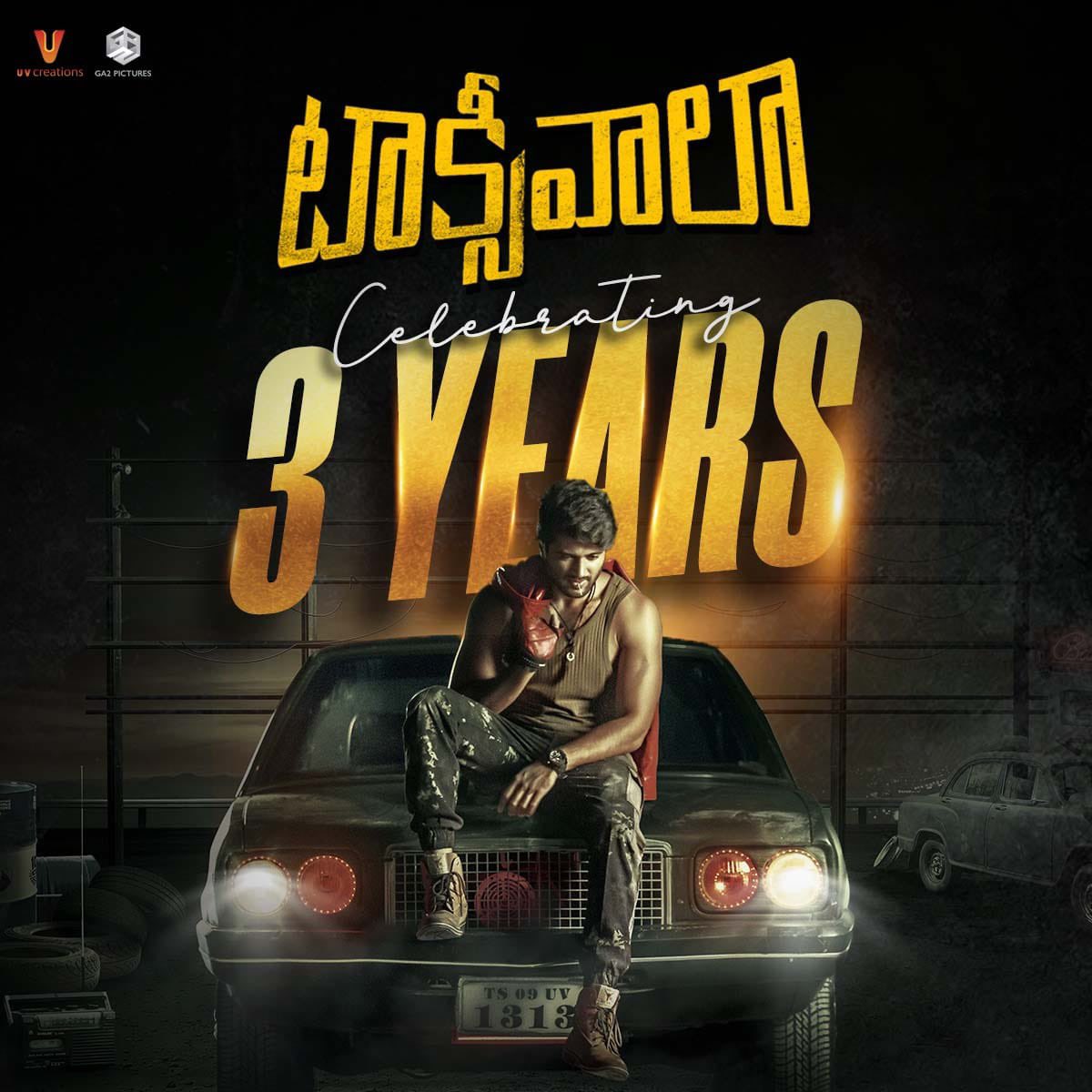 Vijay Devarakonda starrer movie Taxiwala directed by Rahul Sankrithyan was released on 17th November 2018,exactly 3 years back on this date.
Businessoftollywood.com congratulate the entire movie team for completing 3 years of its release.
Movie title:- Taxiwala
Banners:- GA 2 and UV Pictures
Release date:-17.11.2018
Censor rating:-"U/A"
Cast:- Vijay Deverakonda, Priyanka Jawalkar, Malavika Nair, Kalyani,Madhunandan, Sijju Menon, Ravi Prakash, Ravi Varma, Uttej, Vishnu
Story:-Rahul Sankrithyan
Screenplay:_Sai Kumar Reddy
Dialogues:-Sai Kumar Reddy
Directed by:- Rahul Sankrithyan
Music:- Jakes Bejoy
Lyrics:-Krishnakanth
Cinematography:-Sujith Sarang.
Editing:-Srijith Sarang.
Producer:- SKN
Run Time:-150 minutes duration
Trailer: