Actress Jamuna Birthday Today
Published On: August 30, 2021 | Posted By:
ivs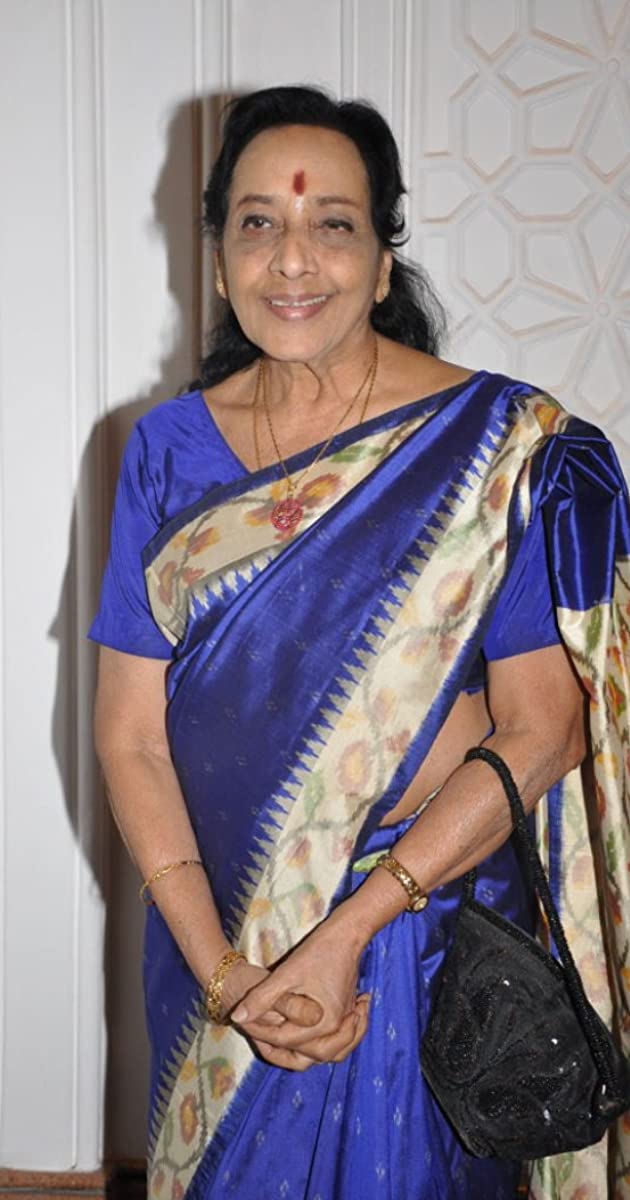 Actress Jamuna Birthday Today
Jamuna is one of the living legends of Telugu Cinema. Jamuna born on 30th of August 1936 at Nidamarru Village in Guntur District of Andhra Pradesh.
Today is her birthday.She is completing 85.
On this happy occasion businessoftollywood.com convey its birthday greetings to this glamorous queen of Telugu cinema recollecting her past glory.
Jamuna was very much interested in acting. She was a stage actress in School stage shows.
She was offered a lead role by Dr.G.Raja Rao in his film Puttillu. Dr.Raja Rao was the director and hero of the movie with Jamuna as heroine.
She was a glamorous heroine in the early days of Telugu cinema.. In arrogant roles she has performed to her best.
In the tragedy film Chiranjeevulu she has given her best to the role of Radha.
She involved herself in the song sequence of the song "Kanupapa karuvaina kanulenduko thana vare parulaina brathukenduko" in the movie.N T Rama Rao was in the lead role of this movie.
She is the most suitable actress for the role of "Sathyabhama".
She is very fond of pet animals. Pomeranian dogs are plenty in her bungalow.
Jamuna has married Dr.Ramana Rao .Professor of Osmania University in the year 1965 and has settled at Hyderabad.
She is a good singer. M S Sri Ram, Producer and Music director of the film Pelliroju made her sing one song "Pellivaramandi Aada pellivaramandi" in the movie.
She got the Prestigious N T R National Award for the year 2008 for her contribution to Telugu Cinema.
She was an active congress worker and close associate of Rajiv Gandhi. She won the congress seat from Rajahmundry in 1989 general elections and was a member of parliament from 1989 to 1991.
List of popular Jamuna acted movies:
1. Puutillu(1952-Dr.Raja Rao)
2. Bangarupapa(1954 – Jaggaiah)
3. Donga Ramudu(1955 – ANR)
4. Missamma(1955 – ANR)
5. Muddu Bidda(1956 – Jaggaiah)
6. Illavelpu(1956 – ANR)
7. Chiranjeevulu(1956 – NTR)
8. Bhagyarekha(1957 – NTR)
9. Maa Intimahalakshmi(1958 – Haranath)
10. Bhookailas(1958 – NTR/ANR)
11. Appuchesi Pappukoodu(1958 – Jaggaiah)
12. Illarikam( 1959 – ANR)
13. Gulebakavali Katha(1962 – NTR)
14. Gundamma Katha(1962 – 1962 – ANR)
15. Eedu-Jodu(1963 – Jaggaiah)
16. Ramudu-Bheemudu(1964 – NTR)
17. Bobbili Yuddham(1964 – Seetha Ram)
18. Moogamanasulu(1964 – ANR)
19. Manchi Manishi(1964 – NTR)
20. Poojaphalam(1964 ANR)
21. Muralikrishna(1964 – ANR)
22. Dorikithe Dongalu(1965 – NTR)
23. Keelu Bommalu(1965 – Jaggaiah)
24. Mangamma Sabhatham(1965 – NTR)
25. Thodu-Needa(1965 – NTR)
26. Naadi Adajanma(1965 _ Haranath)
27. Letha Manasulu(1966 – Haranath)
28. Adugujadalu(1966 – NTR)
29. Poola Rangadu(1967 – ANR)
30. Chadarangam(1967 – Haranath)
31. Vundamma Bottupedatha(1968 – Krishna)
32. Sri Krishna Tulabharam(1968 – NTR)
33. Palamanasulu(1968 – Haranath)
34. Pelliroju(1968 – Haranath)
35. Bangaru Sankellu(1968 – Haranath)
36. Ramu(1968 – NTR)
37. Challani Needa( 1968 – Haranath)
38. Mooganomu(1969 – ANR)
39. Bandhipotu Dongalu(1969 – ANR)
40. Amayakudu(1968 – Krishna)
41. Muhurthabalam(1969 – Krishna)
42. Ekaveera(1969 – Kantha Rao)
43. Aadajanma(1970 – Haranath)
44. Srikrishna Sathya(1971 – NTR)
45. Menakodalu(1972 – Krishna)
46. Gowri(1974 – Krishna)