Actress Jayaprada Birthday Today
Published On: April 3, 2021 | Posted By:
ivs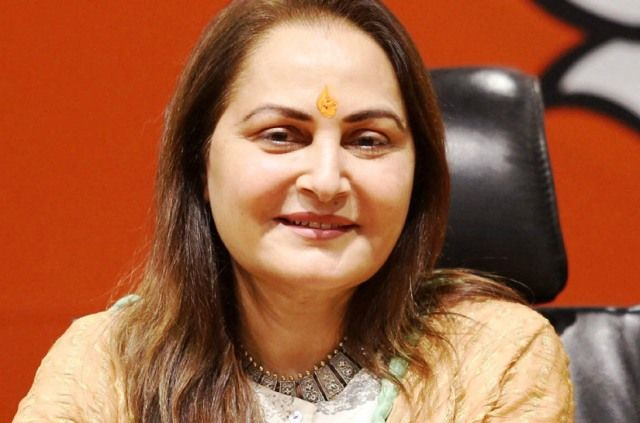 Actress Jayaprada Birthday Today
Actress Jayaprada born at Rajahmundry in East Godavari district of A P on 3rd of April 1962.
Today being the 59th Birthday of Jayaprada, businessoftollywood.com convey its Birthday Greetings to this glamorous queen of Telugu Cinema.
She has entered the Telugu Cinema with a role in director G Ramineedu's film Bhoomikosam in the year 1974.She has paired with Krishna in Bapu's Sri Rajeswari Vilas Coffee Club.She did justice to the role she played along with Rajanikanth in the film Anthulrni Katha.She lived in the role of Seetha in Director Bapu's Seetha Kalyanam in which Actor Ravi acted as Sri Rama.In the film Andame Anandam she acted as an innocent girl with ease.Director K Vishwanath's film Siri Siri Muvva can be rated as her best film wherein she acted as a dumb girl along with Chandra Mohan.In NTR's Super hit movie Adaviramudu she played a glamorous role.In Dasari Narayana Rao's Swayamvaram Jayaprada presented the best actress in her.
In the year 1986 Jayaprada married Producer Srikanth Nahatha, son of Famous producer Sunder Lal Nahatha.
Jayaprada acted in many Hindi films.For some time there was a competition for no.1 place in Bollywood between Jayaprada and Sridevi.
Jayaprada, twice elected to Loksabha contesting the general elections from U P in 2004 and 2009.
She got Film fare award (South) for the the 1983 as Best actress for the film Sagara Sangamam.
She got the Film fare Lifetime Achievement award in the year 1987.
List of films (selected) acted by Jayaprada:-
1. Bhoomikosam(1974)
2. Sri Rajeswari Vilas Coffee Club(1976)
3. Mangalyaniki maro mudi(1976)
4. Anthuleni katha(1976)
5. Seethakalyanam(1976)
6. Siri siri muvva(1976)
7. Kurukshethram(1977)
8. Chanakya Chandraguptha(1977)
9. Adavi Ramudu(1977)
10. Andame anandam(1977)
11. Yamagola(1978)
12. Dongalaku Donga(1978)
13. Rangoon Rowdy(1979)
14. Srivari mucchatlu(1980)
15. Vooriki monagadu(1981)
16. 47 Rojulu(1981)
17. Swayamvaram(1982)
18. Krishnarjanulu(1982)
19. Devatha(1982)
20. Mundadugu(1983)
21. Puli bebbuli(1983)
22. Thandra Paparayudu(1986)
23. Simhasanam(1986)
24. Sarabha(2018)
Upcoming movie:
Suvarna Sundari