Vijay Devarakonda Complete 5 Years in Tollywood
Published On: July 29, 2021 | Posted By:
ivs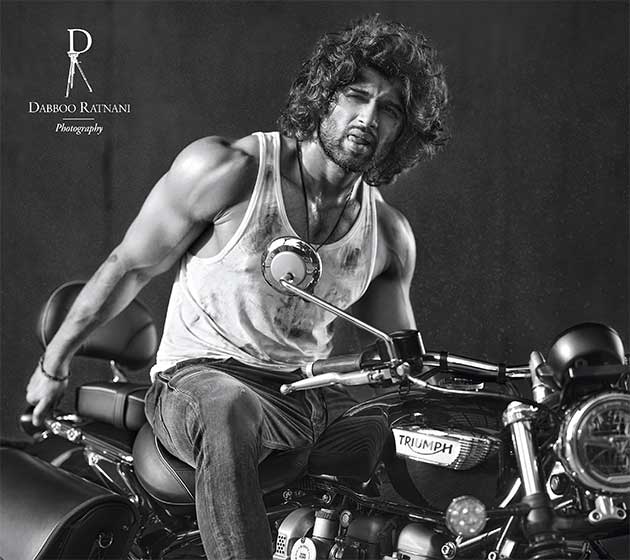 Vijay Devarakonda Complete 5 Years in Tollywood
The popular actor Vijay Devarakonda's first movie as hero was Pelli Choopulu. It was released on 29th July 2016,exactly 5 years back on this date. So Devarakonda is completing 5 years as hero in Tollywood industry.
Businessoftollywood.com congratulate Vijay Devarakonda for successfully completing 5 years in Telugu Film Industry.
Young talented actor Vijay Devarakonda born on 9th May 1989 in Achampet,Telangana State.
A commerce graduate with passion for writing and acting entered as an actor in the small screen. He has debuted in to Tollywood with a small role in the movie 'Nuvvila' released in 2011. He became very popular and a busy actor with the success of 'Pelli Choopulu' movie released in 2016.He stabilized his position as actor in Tollywood with the movie 'Arjun Reddy'.
List of Movies of Vijay Devarakonda:
1. Nuvvila(2011)
2.Life is Beautiful(2012)
3.Yevade Subramanyam(2015)
4.Pelli Choopulu(2016)
5.Dwaraka(2017)
6.Arjun Reddy(2017)
7.Ye Manthram Vesave(2018)
8.Mahanati(2018)
9.Geetha Govindam(2018)
10.Nota(2018)
11.Taxiwala(2018)
12.Dear Comrade ( 2019)
13. World Famous Lover(2020)
Upcoming movie :-Liger
Few lines about Pelli Choopulu,the first  movie of Vijay Devarakonda as hero:-
Movie title:- Pelli Choopulu
Banner:- Dharmapadha Creations
Release date:-29.07.2016
Censor Rating:-"U"  
Cast:- Vijay Devarakonda,Rithu Varma
Story:-Tarun Bhaskar
Screenplay:-Tarun Bhaskar
Dialogues:-Tarun Bhaskar
Directed by:- Tarun Bhaskar
Music:- Vivek Sagar
Lyricists:- Shreshta, Shri, Nikhil Bhardwaj and Rahul Ramakrishna  
Cinematography by :-Nagesh Baneel
Editing  by:- Raviteja Girijala.   
Producer:- . Raj Kandakuri
Run time:-118 minutes duration
Trailer: