Published On: February 28, 2023 | Posted By:
ravindra
Happy Birthday Sunil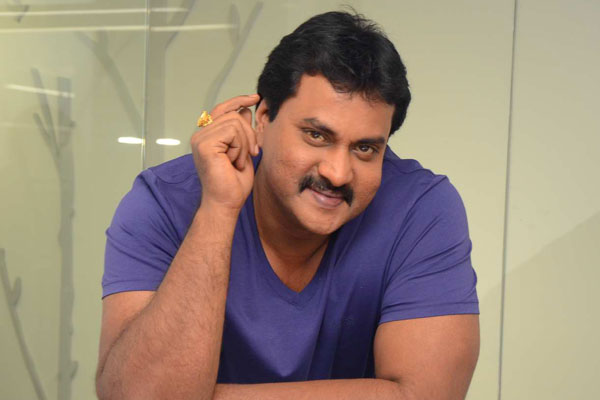 Comedian turned hero of Tollywood, Sunil born at Bheemavaram in West Godavari district of A P on 28th of February 1974.
Today Sunil is completing 49 years.
On this happy occasion Businessoftollywood.com extends its Birthday Greetings to this energetic actor wishing him a bright career in Tollywood.
Sunil was initially a dancer and entered Telugu cinema as a dancer.He became a Comedian with the film Chirunavvotho released in 2001.
He became a hero with the film Andala Ramudu.
Till now he has acted in 150 plus films.He is a good friend of Trivikram Srinivas and also they were room mates.
Sunil's diction, punch and delivery of dialogues in his own style made him one of the popular comedians in Tollywood.
" Nanna nenu Pump – Pellikoothuru jump" is a very popular dialouge of Sunil in the film Manmadhudu.His varied action in Ranganath's house in the film Manmadhudu may be termed as the best in his career as comedian.
Sunil presented on screen the best comedian in him in the movie"Dhee" along with hero of the film Manchu Vishnu,Brahmanandam and Jayapraksh Reddy .
In the film Nuvvu Naku Nacchavu he acted well along with Victory Venkatesh.
Sunil has presented unforgettable action in the film Malleaswari along with Venkatesh.
Pellam Oorelithe, Pedababu, Athadu are also his best films as comedian.
He became a hero in film Andala Ramudu.Then came the super hit movies Maryada Ramanna and Poolarangadu.
Most of Sunil's recent movies as hero ended as flops. Now he is trying his luck as comedian in Tollywood.
Bussinessoftollywood.com convey its Birthday Greetings to Sunil.
Awards for Sunil:-
1. Nandi Award (2001) as best comedian for the film Nuvvu Nenu
2. Nandi Award(2005) as best comedian for the film Andhrudu
3. Filmfare Awards (south) for the year 2004 as best comedian for the film Pedababu
Selected list of films of actor Sunil:-
Swayamvaram(1999)
Chirunavvutho(2001)
NuvvuNakuNacchavu(2001)
ManasanthaNuvve(2001)
Vasu(2002)
NuvveNuvve(2002)
Manmadhudu(2002)
Santhosham(2002)
PellamOorelithe(2003)
Tagore(2003)
Gangothri(2003)
Arya(2004)
Malleeswari(2004)
Lakshmi Narasimha(2004)
Mass(2004)
NuvvosthananteNevaddantana(2005).
SriRamadasu(2006)
Lakshmi(2006).
Andalaramudu(2007)
Dhee(2007)
Ready(2008)
Krishna(2008)King(2008)
Chinthakayala Ravi(2008)
Bujjigadu(2008)
Ek Niranjan(2009
)Magadheera(2009)
Maryada Ramanna(2010)
Don Seenu(2010)
Katha Screenplay Darsakathvam by Appala Raju(2011)
Mirapakai(2011)
Badhrinath(2011)
Poolarangadu(2012)
Mr.Pellikoduku(2013)
Tadakha(2013)
Bheemavaram Bullodu(2014)
Krishnastami(2016)
Jakkanna(2016)
Eedu Gold Ehe(2016)
Ungarala Rambabu(2017)
2 Countries(2017)
Silly Fellows(2018)
Aravinda Sametha Veera Raghava(2018)
Amar Akbar Antony(2018)
Padi Padi Leche Manasu(2018)
Chithralahari(2019)
Chanakya(2019)
Disco Raja(2020)
Color Photo(2020)
Kanabadutaledu(2021)
Ichata Vahanamulu Niluparadu(2021)
Pushpaka Vimanam(2021)
Pushpa – The Rise(2021)
Bheemla Nayak (2022)
F3 (2022)
Chor Bazar (2022)
Darja (2022)
Thank You (2022)
Godfather (2022)
Tees Maar Khan (2022)
Wanted Pandu Gaadu (2022)
Sita Ramam (2022)
Ginna (2022)
Mukhachitram (2022)
Urvasivo Rakshasivo (2022)
S5 No Exit (2022)
Mr King (2022)
Upcoming Movies:-
Pushpa 2 : The Rule
Maaveeran
Japan