Haranath Birth Anniversary
Published On: September 2, 2021 | Posted By:
ivs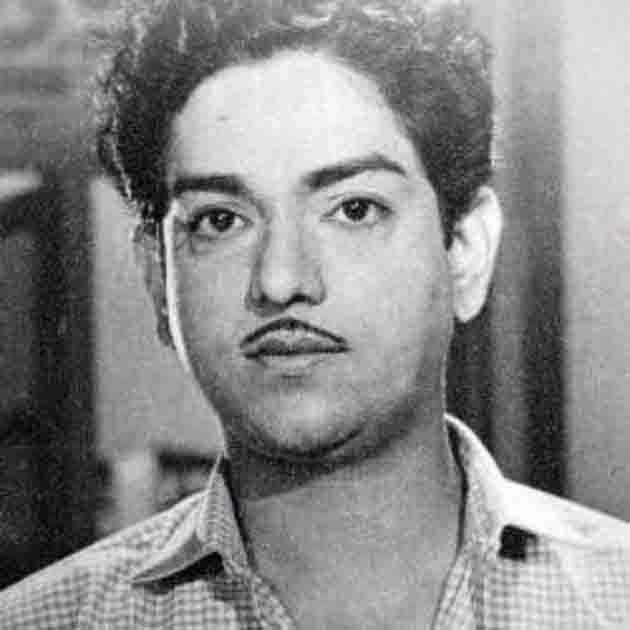 Haranath Birth Anniversary
Buddharaju Venkata Appala Haranath Raju popularly known as Haranth, born at Raparthi Village in West Godavari District of Andhra Pradesh on 2nd September 1936.
Today is Haranath's 85th Birthday.
Businessoftollywood.com salutes at this talented actor on his 85th Birth anniversary recollecting his past glory.
Haranath was a popular romantic hero in 60's and 70's.
In the film Monagallaku Monagadu he has acted with S V Ranga rao and actress Krishna kumari. This film was a remake of Hindi film Ustaddonki ustad. He acted well in the Qawwali song Vacchame nee kosam mecchame nee vesham with S V Rangarao and Savitri.
Haranath has played the roles of Sri Rama,Sri Krishna,Narada in few mythological movies.
In the film Sukha-Duhkkhalu he acted as S V Rangarao's son with Vanisri as tragedy heroine in the movie.
List of notable Haranath acted movies:-
1. Maa inti Mahalakshmi(1958) with Jamuna
2. Runanubandham(1960) with ANR as hero
3. Kalasivunte kaladusukhamu(1961) with NTR as hero
4. Sri Seetharama Kalyanam(1961) with NTR in lead role
5. Gundamma Katha(1962)with ANR&NTR in lead roles
6. Bheeshma(1962) with NTR as Bheeshma
7. Pempudu Koothuru(1963) with NTR in lead role
8. Amarasilpi Jakkanna(1964) with ANR in tittle role
9. Muralikrishna(1964) with ANR in lead role
10. Chittichellelu(1965) with NTR in lead role
11. Nadi Adajanma(1965 – Jamuna)
12. Lethamanasulu(1966 – Jamuna)
13. Palnati Yuddham(1966 – Jamuna)
14. Srikrishna Pandaveeyam(1966)with NTR in lead role
15. Bhaktha Prahlada(1967) with SVR In lead role
16. Chadarangam(1967 – Jamuna)
17. Punyavathi(1967)with NTR in lead role
18. Bangaru Sankellu(1968 – Jamuna)
19. Challani Needa(1968 – Jamuna)
20. Nadamanthrapu Siri(1968 – Vijayanirmala)
21. Palamanasulu(1968 – Jamuna)
22. Pelliroju(1968 – Jamuna)
23. Sridevi(1970 – K R Vijaya)
24. Thallithandrulu (1970)with Jaggaiah in lead role
25. Bhalepapa(1971 – K R Vijaya)
26. Balabharatham(1972)
27. Gadasari Attha Sogasari Kodalu(1981) with Krishna in lead role
28. Nijamchebithe Nammaru(1973 – Devika)
29. Peddakayya(1967 – Vanisri)
30. Premakanuka(1969 – Vijayanirmala)
31. Sukhaduhkhalu(1968 – Vanisri)
32. Maa Inti Devatha(1980 – Jamuna)
33. Mathrumurthy(1972 – B Sarojadevi)
33. Sahbhash Vadina(1972 – K R Vijaya)
34. Evarini Nammali(1970 – Rajasri)
35. Bhagyavanthudu(1970 – Chandrakala)
36. Atthanudiddina Kodalu(1972 – Jamuna)
37. Kathanayaki Molla(1970 – Vanisri)
Haranath's grandson Virat Raj debuts as a hero with the movie Sita Manohara Sree Raghava.
He had his own style of action. He has acted in about 100 films apart from few Tamil and Hindi Movies.
This versatile actor died on 1st November 1986 at Chennai.